Please see the attached flyer to support one of our students who was in an accident.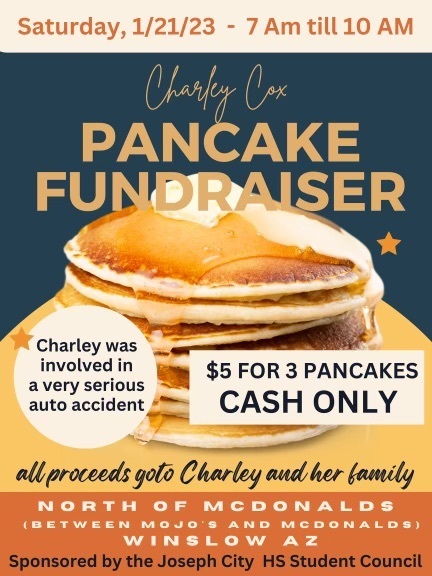 Joseph City Schools are on a two hour delay today (Jan 17th).

JCUSD is looking for substitute teachers. The position does not require a degree but does require a background check and referrals. Substitute teaching allows you to determine which days you are available to work. It also gives you an opportunity to give back to the community and to help in the educational process. If you are interested please contact one of our principals. Eric Miller (928)288-3361 Darrel Mosier (928)288-3329 Thanks!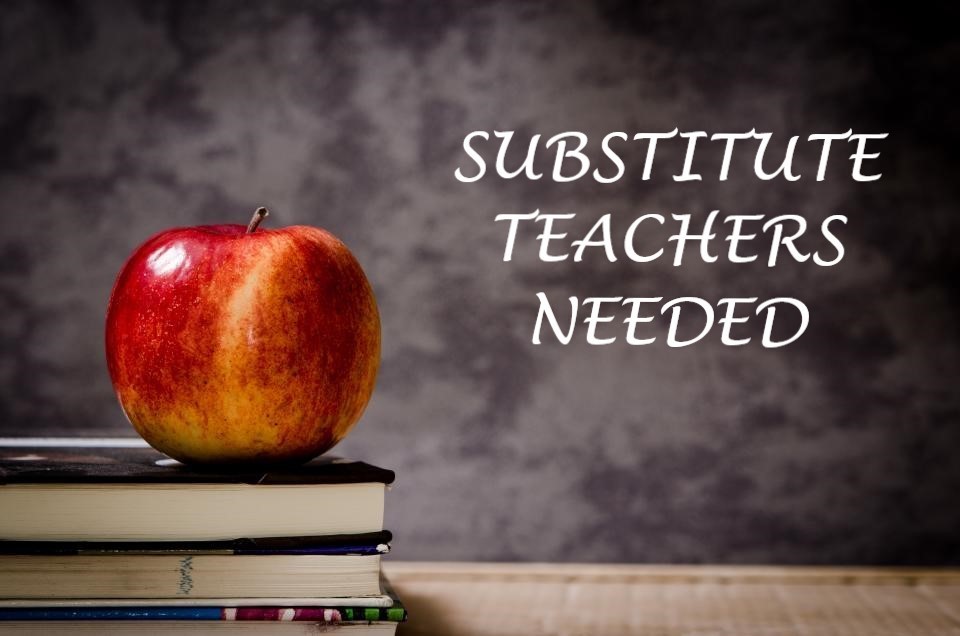 Elementary School Christmas Program Thursday at 6pm.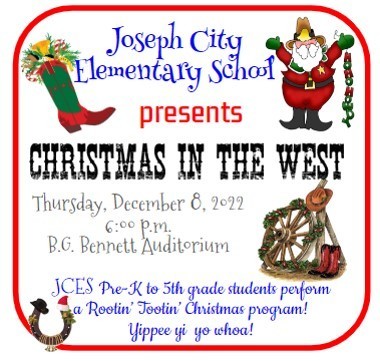 Happy Thanksgiving. I hope your Thanksgiving is filled with love and cheer, but also full tummies. Our Kindergarten class is on top of our Leaderboard with nearly 600 Box Tops. Here is a link to Box Tops invite. (extra points for using it.)
https://btfe.smart.link/c2jjdifkw?referral_code=KQR73IDS
Or you can go to the Box Tops for Education app and enter code: KQR73IDS. Your time and effort is appreciated. Over the years, JCES has earned $17,032.40 from BTFE. School starts up again Monday Nov. 28th. Happy Holidays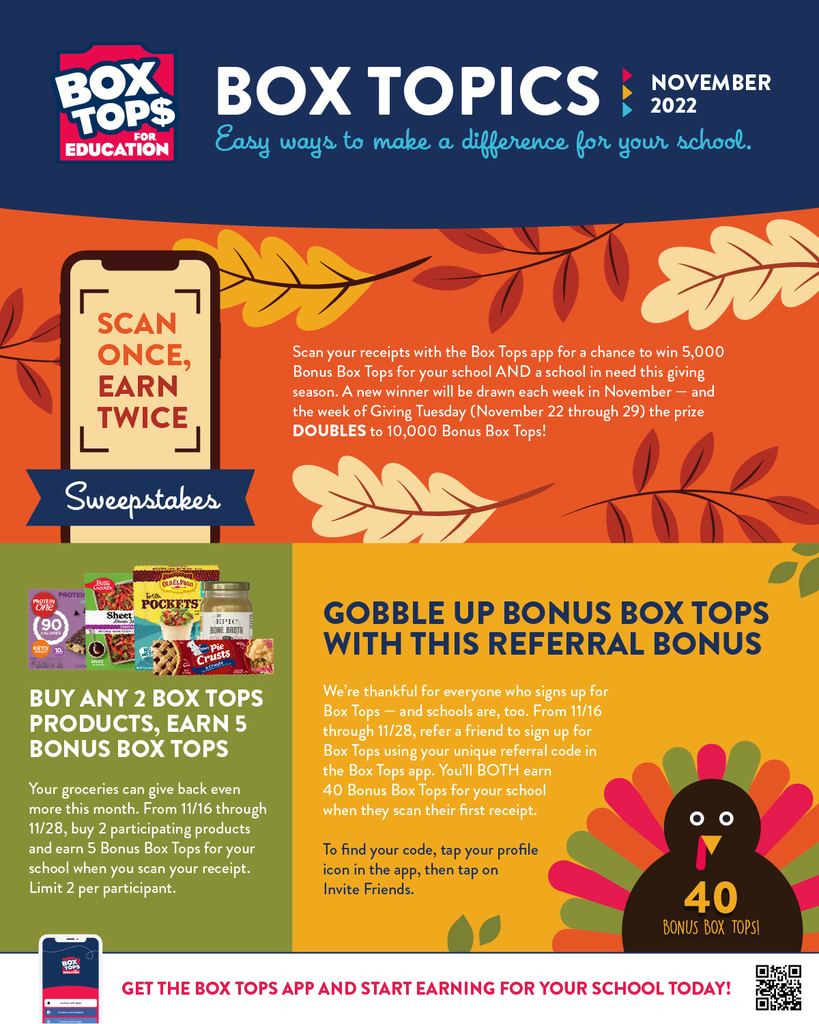 The Elementary students enjoyed a special presentation of Mary Poppins at the auditorium today. It was fabulous! Here, with the help of some of the cast, the students are learning to spell that "super" long word they sing.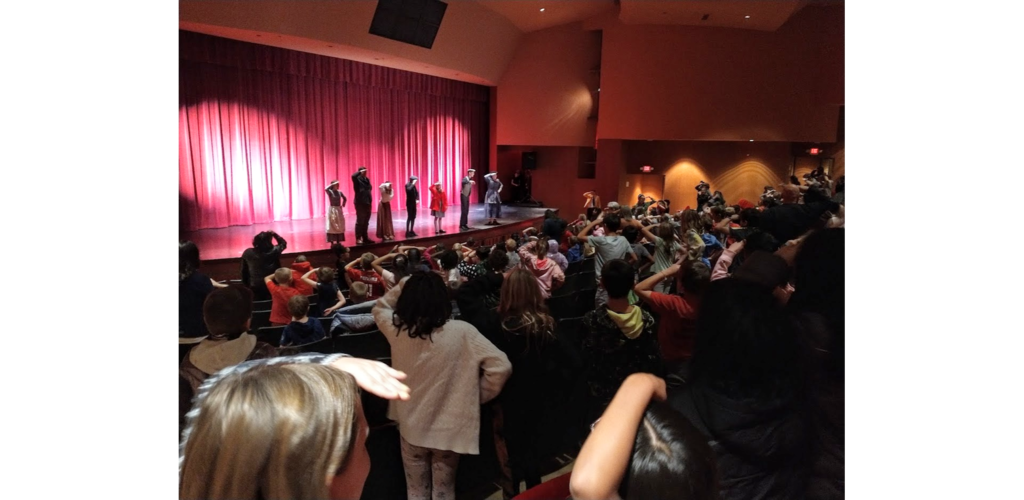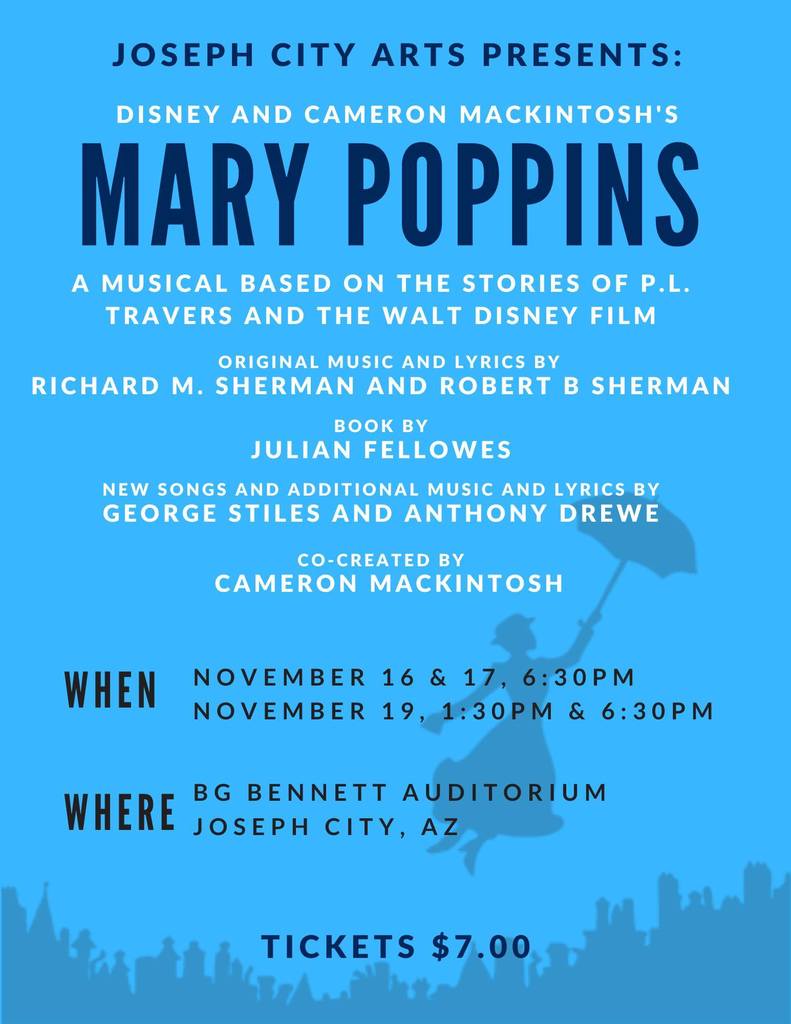 Just a reminder that the JH/HS has picture retakes on November 21. We are also doing senior pictures on that day. Please see the attached flyer.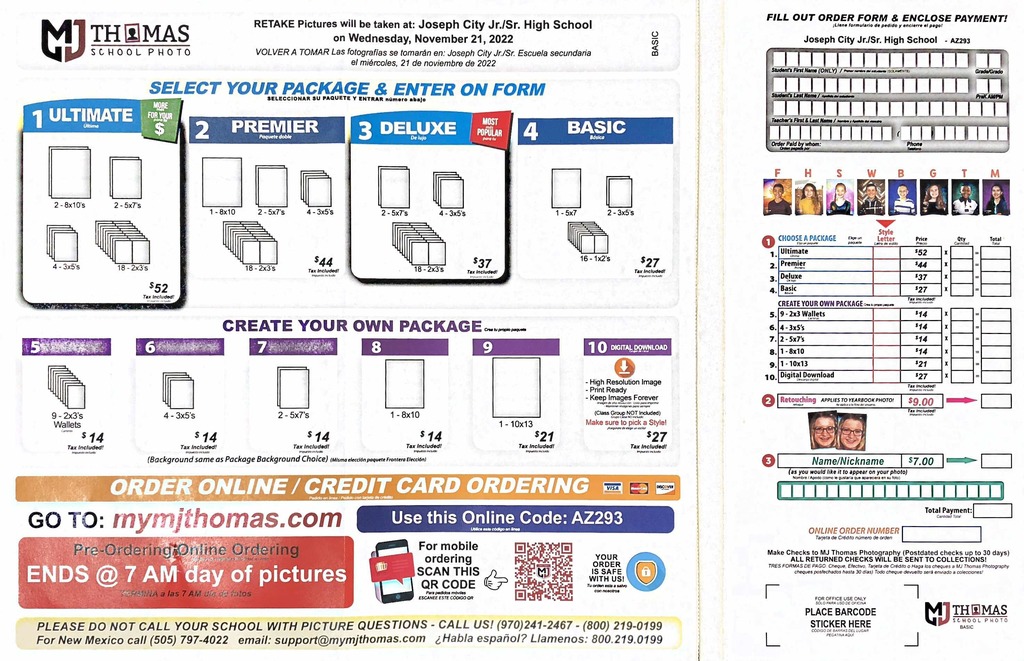 Dear Parents, Attached you will find our Elementary School's retake picture day flyer. **Online ordering for retakes ends at 7am DAY OF PICTURES! You can access the online ordering portal by going to
www.mymjthomas.com
and entering our schools event password AZ874 You may also print this order form and attach a check or cash and bring it in on picture day! We do have some envelopes in the office if you would like one. retakes are on Monday, November 21 at the Elementary Gym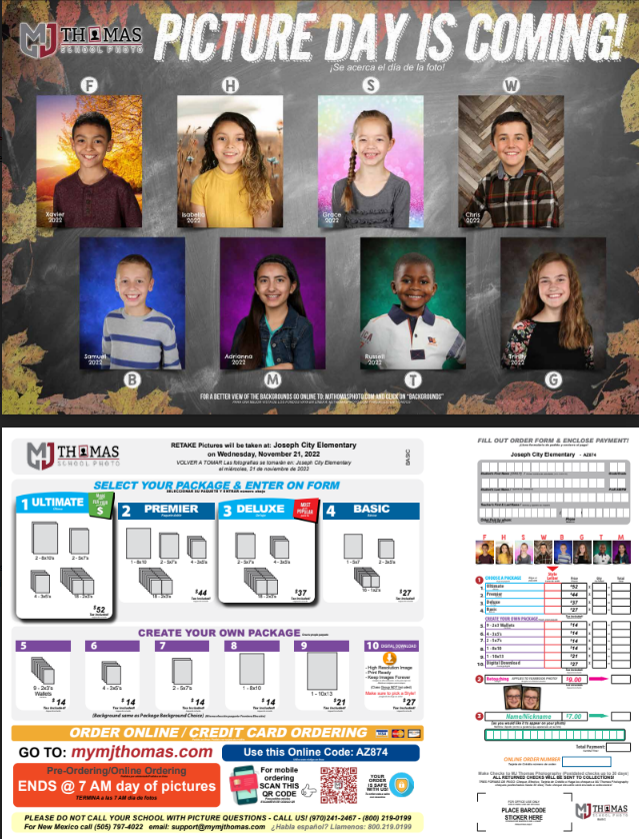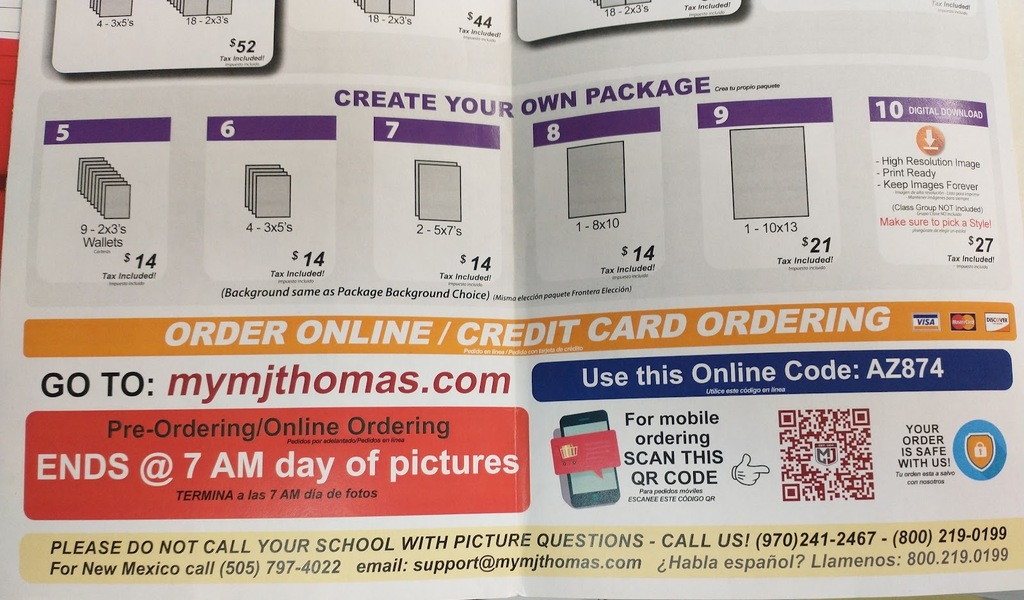 Elementary Teachers, Ruth Hansen and Kristen Beatty, were recipients of the Arizona Public Service "Supply My Classroom" Award. Each received a $500 gift card to be used in their classrooms. Thank you APS.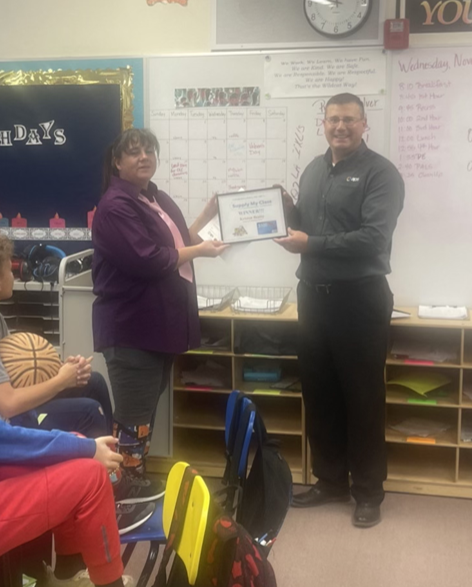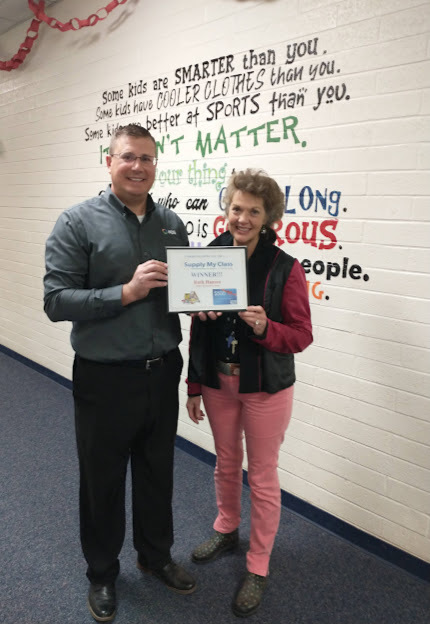 The Joseph City Elementary School will be hosting a site council meeting on November 9, 2022 at 3:40pm, in the Elementary School Learning Center. This is an open meeting and you are welcome to attend and offer any input on what our school can do to improve. Parents, students, community members, and staff are invited. The official purpose of the site council is to discuss curricular and instructional issues that promote the school vision and the overall success of our students. Some of the topics on the agenda for discussion at this meeting include: · parent/teacher conferences · Demand for Preschool/Kindergarten · intramural Basketball · school goals/objectives · tutoring and enrichment programs · assemblies · School store Fundraiser This meeting is an opportunity for stakeholders to provide input on school decisions and to contribute in making improvements in our schools. If there are items that you would like to discuss at this meeting, but that are not listed above as a topic for discussion, please let me know so that I can place it on the agenda and make preparations for discussion. I appreciate your service to our school and I am looking forward to meeting with you. Sincerely, Darrel Mosier Principal Joseph City Elementary School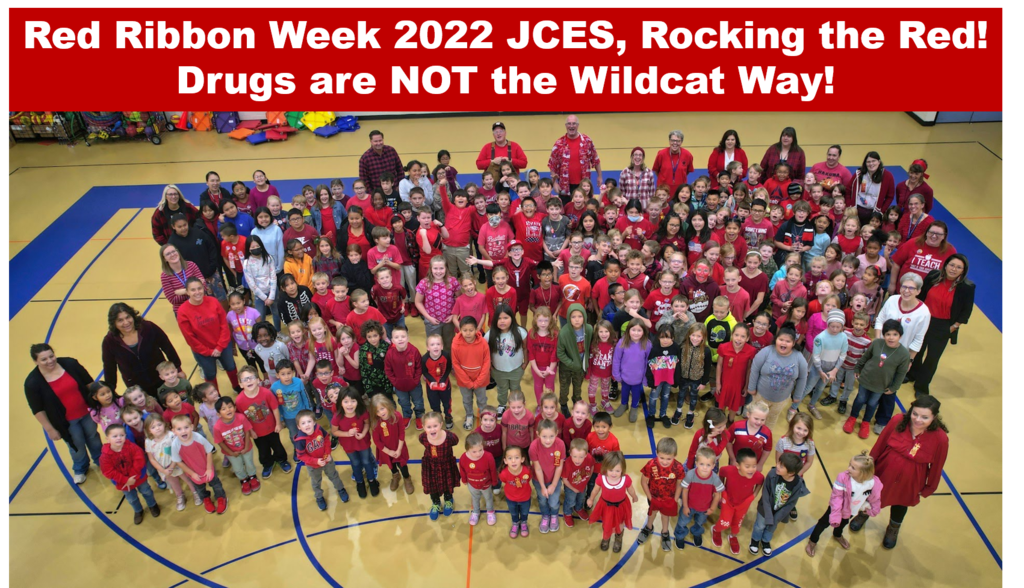 The Halloween Carnival last night was a big success. Thanks to all teacher and students who helped put it together!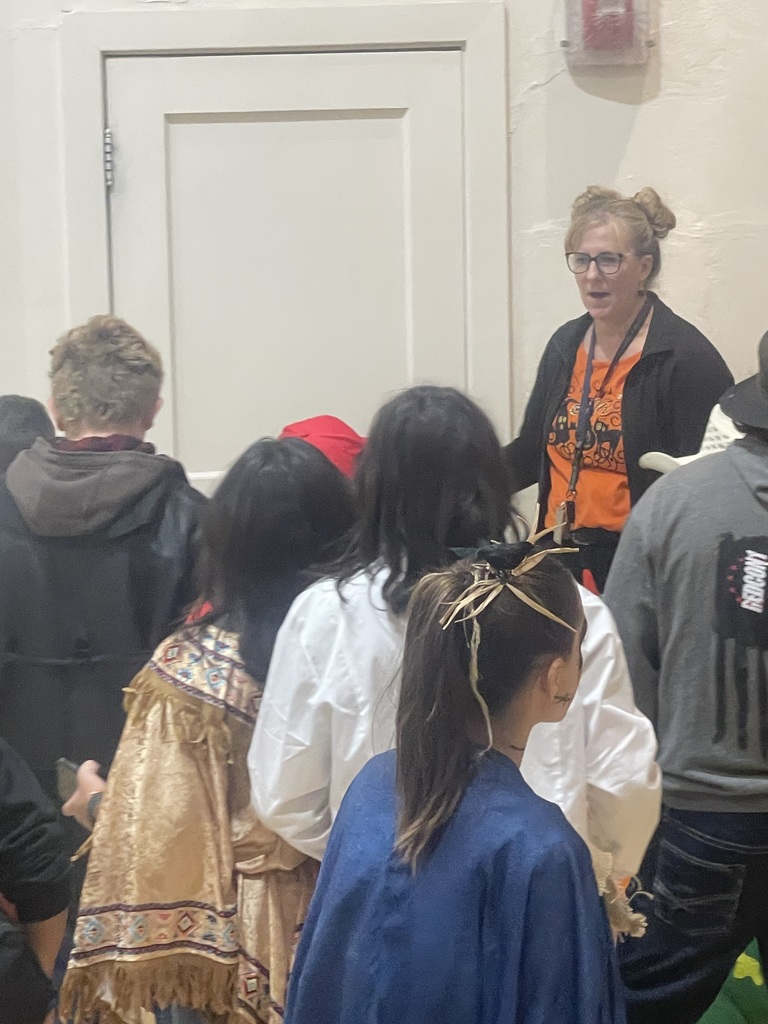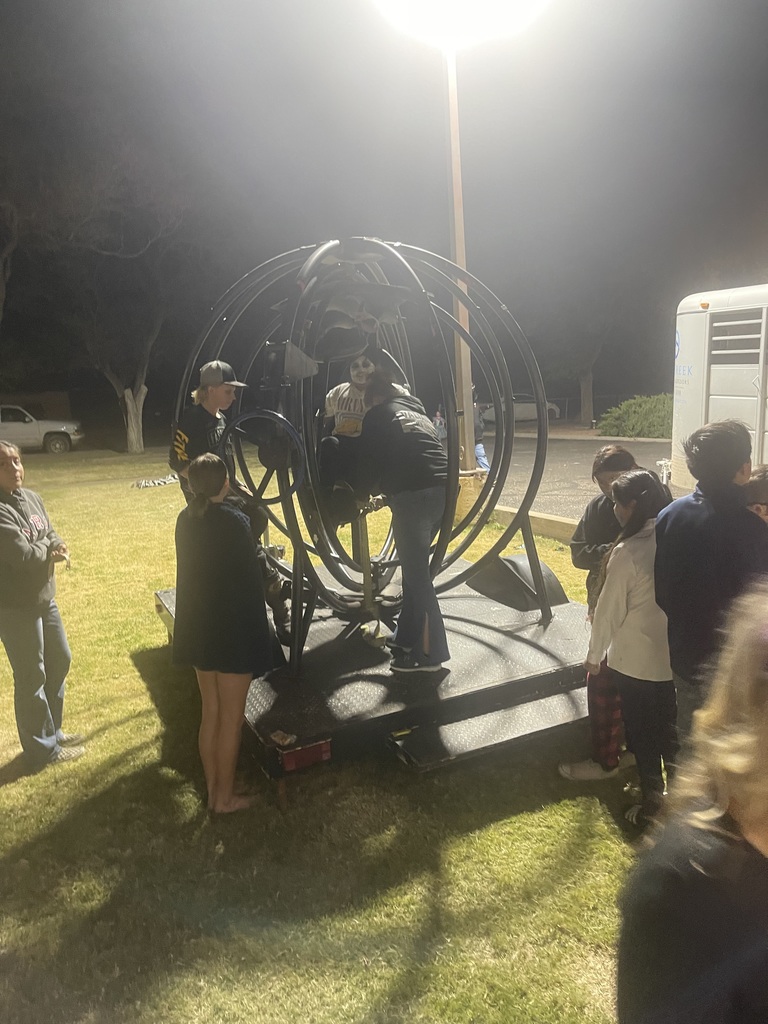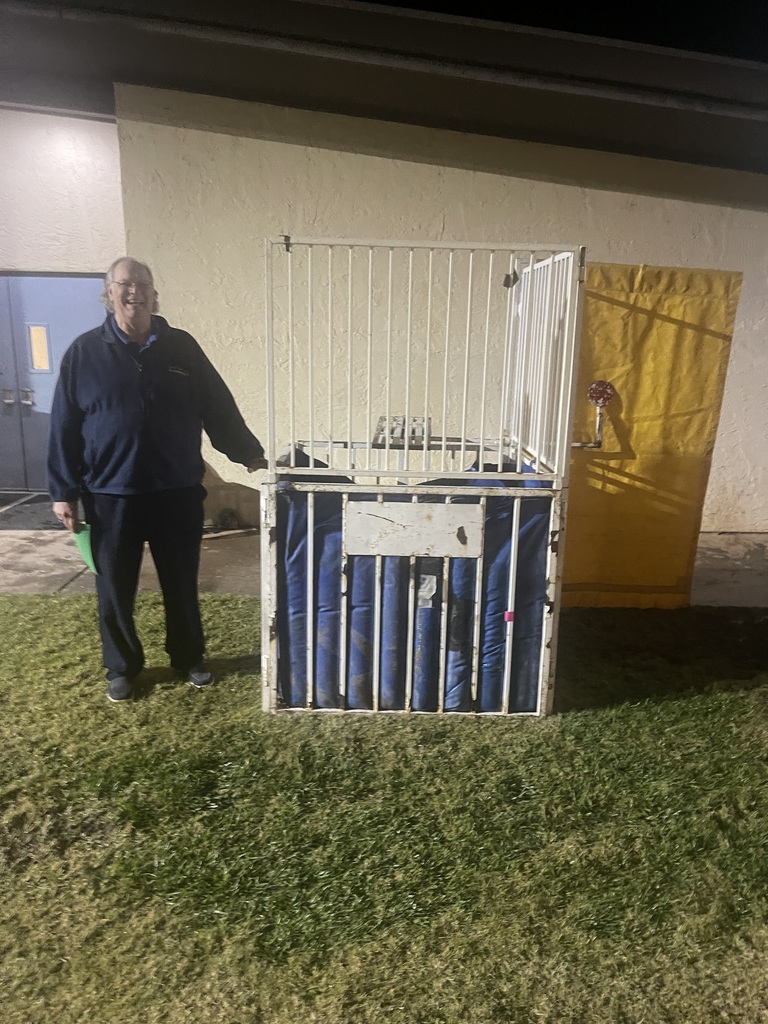 The Elementary School Activities next week Oct 31 to Nov 3. Celebrate life, live drug free.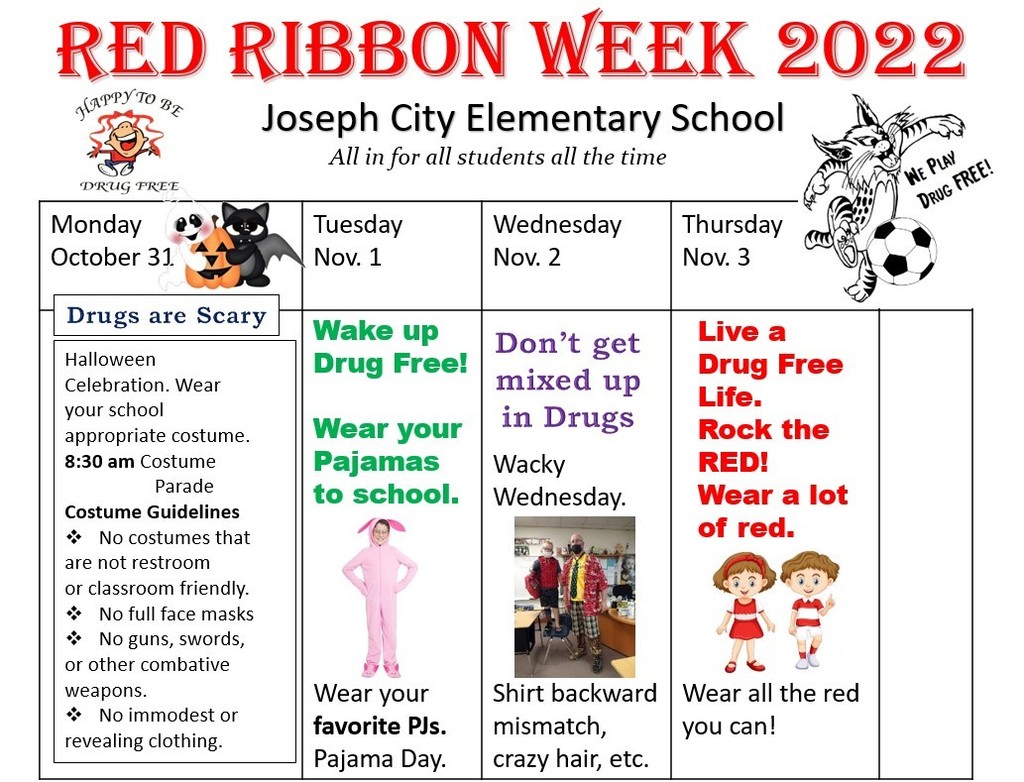 Just a reminder that our Halloween Carnival will be October 31 from 6pm-8pm. There will be one change this year to the Carnival- we will no longer be selling tickets. We will sell wristbands. The wristbands cost $5 and will allow the wearer to participate in any booth as many times as he/she wants. This includes entry to the Haunted House.

Please see the attached flyer for information on the high school musical, Mary Poppins!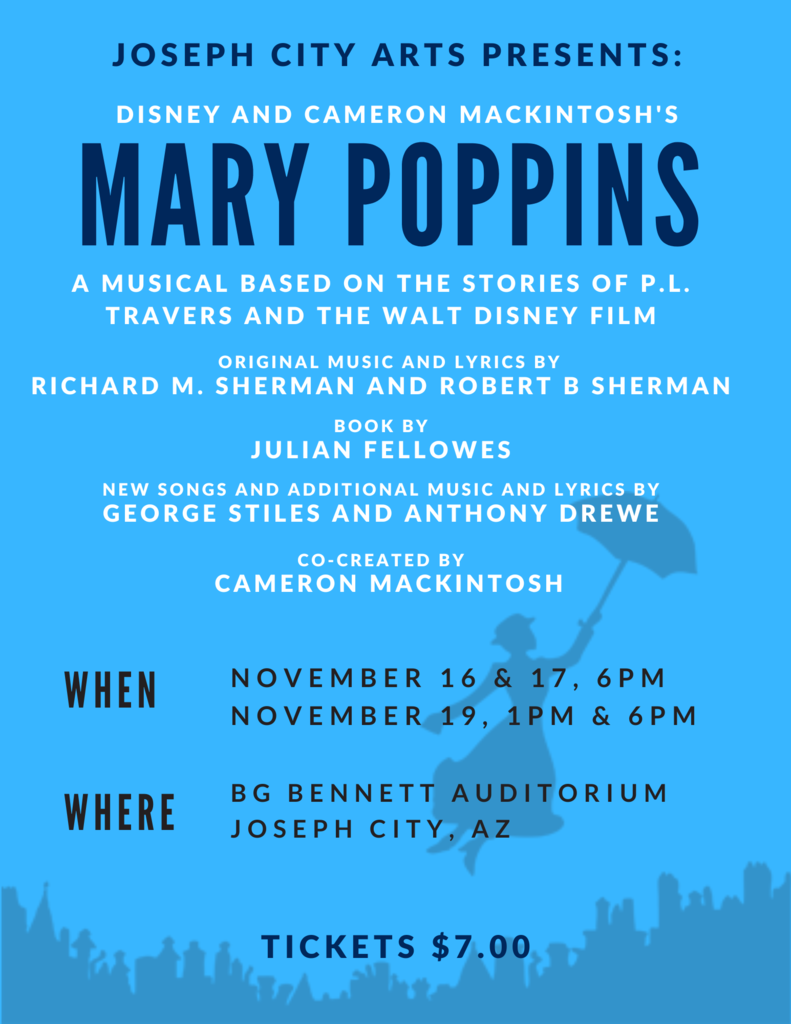 Come join us for the football send off for the state tournament game today!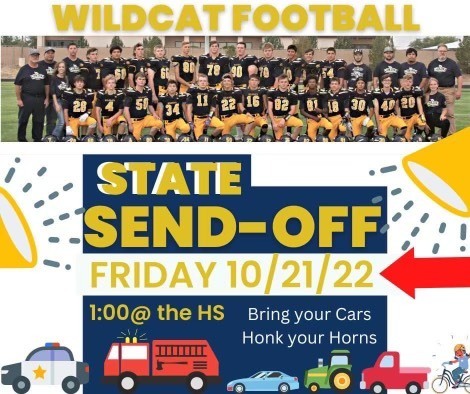 Halloween Carnival Old Gym Oct 31 2022 6-8 pm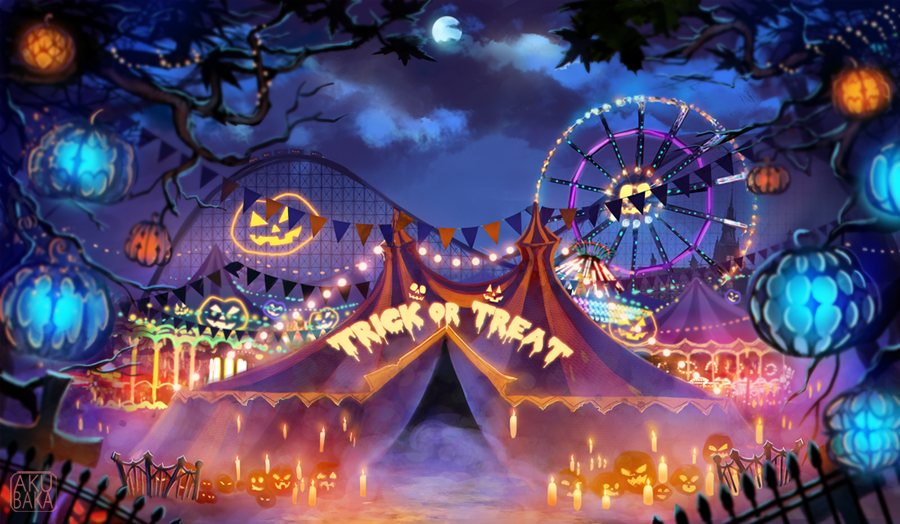 It was reported to our district that Holbrook High School was on lockdown and that police were involved. The district spoke with the Navajo County Sheriff's department who confirmed this. Although we received no threats to students or staff at either of our schools here in Joseph City, we decided it would be best to put both schools on "Lockout." A "Lockout" requires that all exterior doors be locked and students are not permitted to go outside. A lockout is called when there is no threat inside the building. During a lockout everything continues as usual inside the building. After law enforcement performed their search of the school, it was discovered that the report made to Holbrook PD was a prank. Students at Holbrook High School are now returning to school as normal. Once we received this information, our district lockout ended. If you have any questions or concerns, please feel free to contact your student's school. JH/HS (928) 288-3361 Elementary (928) 288-3329

Due to lack of players, Mayer JH has cancelled our junior high football game tomorrow.

Joseph City Schools are looking for more substitute teachers. If you are looking for a flexible job that gives you freedom in your schedule, this is a great opportunity. Substitutes have the freedom to choose which days they are available and which schools they would prefer to work at. A degree is not required to get certified. To apply, please see the following link:
https://www.jcusd.org/page/jobs-portal
If you have any questions, please contact Eric Miller at (928) 288-3361 or
ericm@jcusd.org

Don't forget about the parade tonight at 6pm. The parade starts by the soriage units on Main Street and ends at the high school. Powder Puff will follow at 7:15.